Test Your Skill
The tricky slopes and elevation changes of The Manor Golf Club make our golf facility the ideal location for your next golf tournament or outing. Challenge your participants to a true test of ability this year when you choose our golf course to host your next golf event. You will not find a more balanced test of skill in Pennsylvania.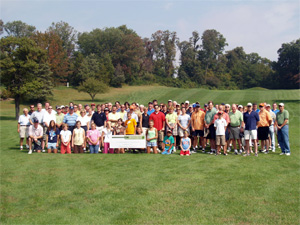 Uncompromising Beauty
Set among rolling and wooded hills Southwest of Reading, The Manor Golf Club presents unrivaled beauty to golfers every golf season. If you are looking for a truly spectacular experience for your private group outing or golf tournament, then The Manor is your answer. Bring your group to our golf course and enjoy the game of golf as it can only be experienced in Pennsylvania.
Experience Your Finest Golf Tournament Ever
Numerous businesses, private groups, and non-profit organizations have brought their golf events to The Manor Golf Club throughout our history. Our exceptional staff will provide for your every need. Choose The Manor Golf Club.
To receive additional information, simply complete the form below to contact our staff. Thanks!
Also, check out the tournament planner feature by Golf Digest to make your job less stressful.
TOURNAMENT REQUEST