2023 Sticks" Fore FUN" Kids Golf Camps

The 'Sticks Fore Fun Kids' Camps give kids the opportunity to learn about golf fundamentals such as stance, gripping, pitching, chipping, putting and swinging. Participants also learn in golf safety, etiquette and discipline in a fun-oriented environment.
Typically we have a great turnout and our campers/parents give us rave reviews, thus our sessions sell out quickly. We share our passion for golf with these future golfers emphasizing safety, and learning in a way that develops basic golf skills. More importantly in our opinion, we creatively add a lot of 'fun factor' which gets our juniors excited about the great game of golf.
We are happy to announce the following camps this summer: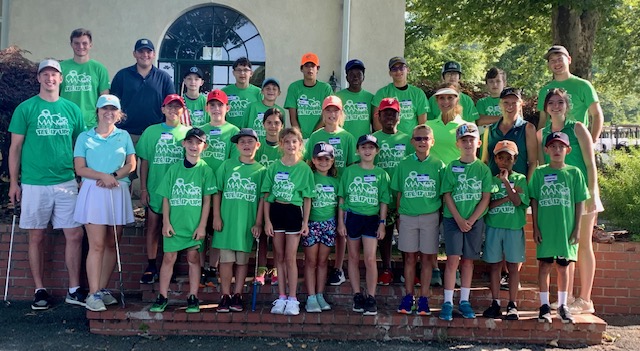 Sticks "Fore FUN" Little Kids (ages 4-7) Class Size limited. Questions? Please call Cheryl 610-334-8690
* Manor Golf is excited to offer "BIG and Little Golf "Session for our younger golfers with participation of a "fun adult" they bring along with them.
There will be learning activities for the BIGS to assist and also team activities for BIG and Little to have golf fun together!
 
 Register online through Manor Golf Online Store here or click on session above
Sticks Fore FUN Kids 2023 (ages 8-15). Camp size limited and campers will be with campers of similar age/ability.


First Tee FUN Wednesday Weekly Summer Clinics Start Wednesday June 21 2023

Still raving about us? Head to our Facebook page to stay up to date on all events!